Mia's Catering Events
Our Services
We offer a complete service for all types of events. We customize packages to meet your dreams, needs, and budget.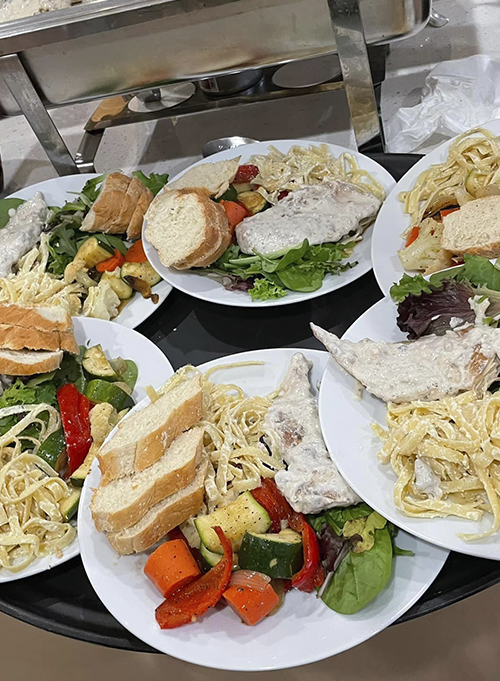 We are the Best Catering Service in Santa Ana, Cal. and surrounding areas. Mia's Catering Events wants to be part of every single detail of your event!...
01
Catering (Food and Drink)
02
Waiters & Bartender's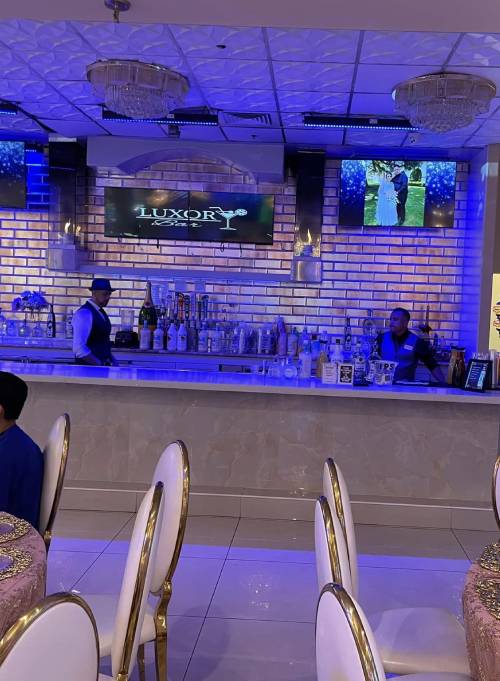 We offer waiter and bartender service for your events, weddings, baby showers, baptisms, confirmations, first communion, and more...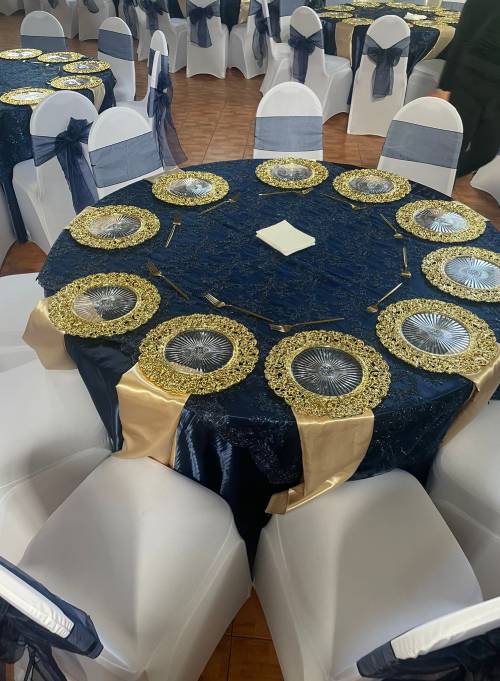 We have round and rectangular tablecloths in different colors. Feel free to make your reservation by calling our contact number...
03
Tablecloth Rental
04
Decoration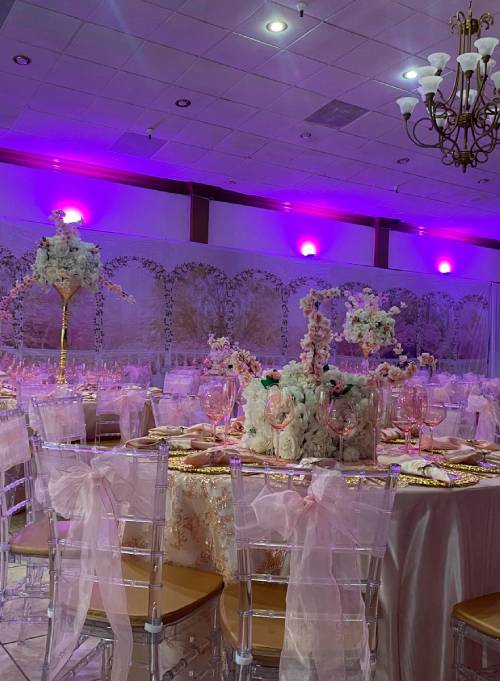 We are the best decorators in Santa Ana Ca, check our work in the reviews tab. We have the best in balloons, backgrounds, lights, flowers, centerpieces...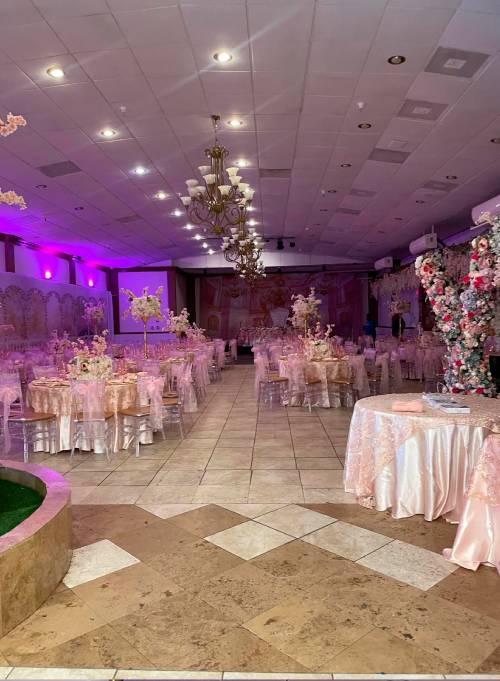 We have excellent rooms that will make your party a place to remember. We have the best prices. Feel free to call us and make your appointment now...
05
Room Rental
06
Glassware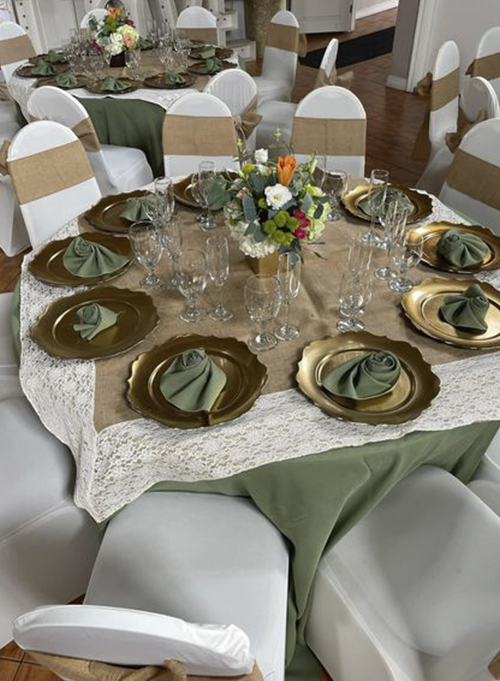 We have a variety of glassware to make you feel like a King or a Queen; ask about our styles of Glasses and Plates, accompanied by the appropriate spoons...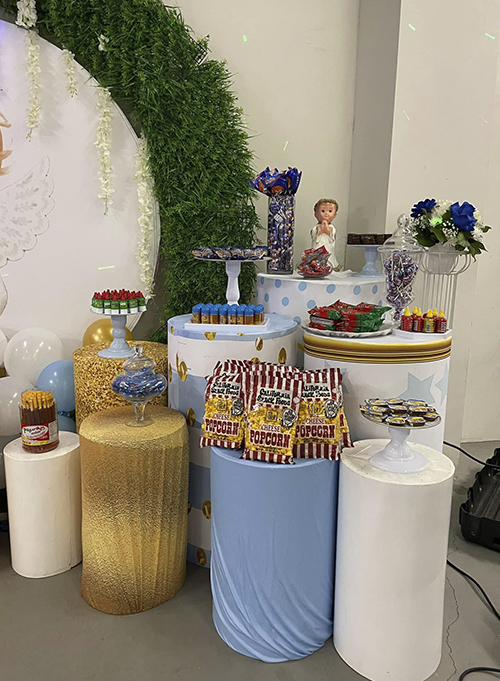 Ask about the variety of sweets we have available for your table to make your event special...
07
Sweet Tables
08
Chafing Rental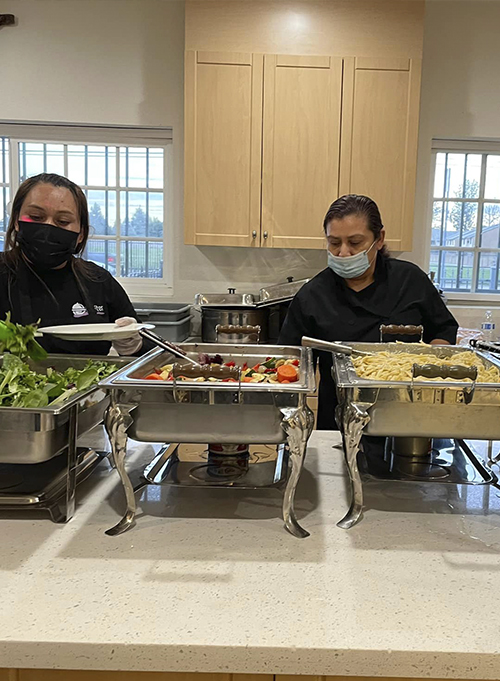 We think of you in every detail; we rent Chafing independently for your event....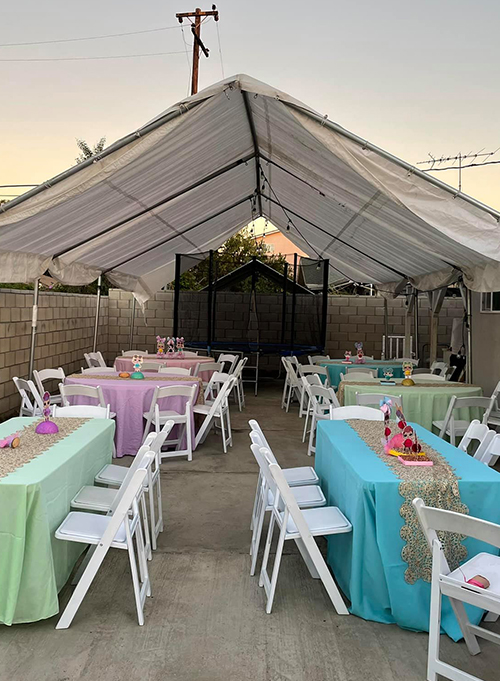 We have the style of Rectangular, Cocktail, and Round....
09
Table Rental
10
Chair Rental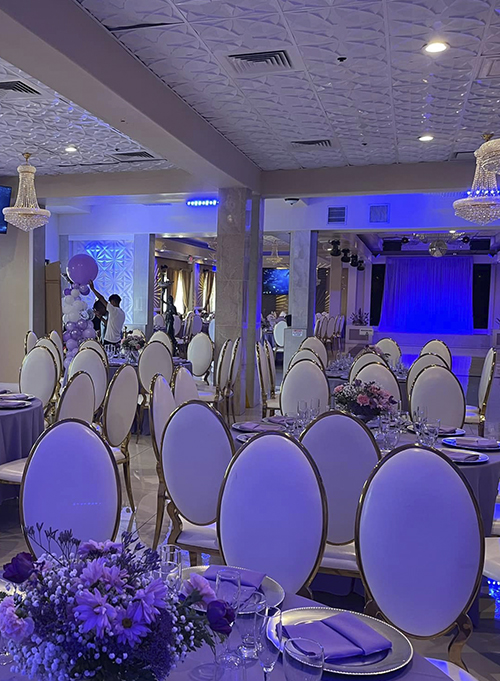 We have Chiavari-style chairs and resin.....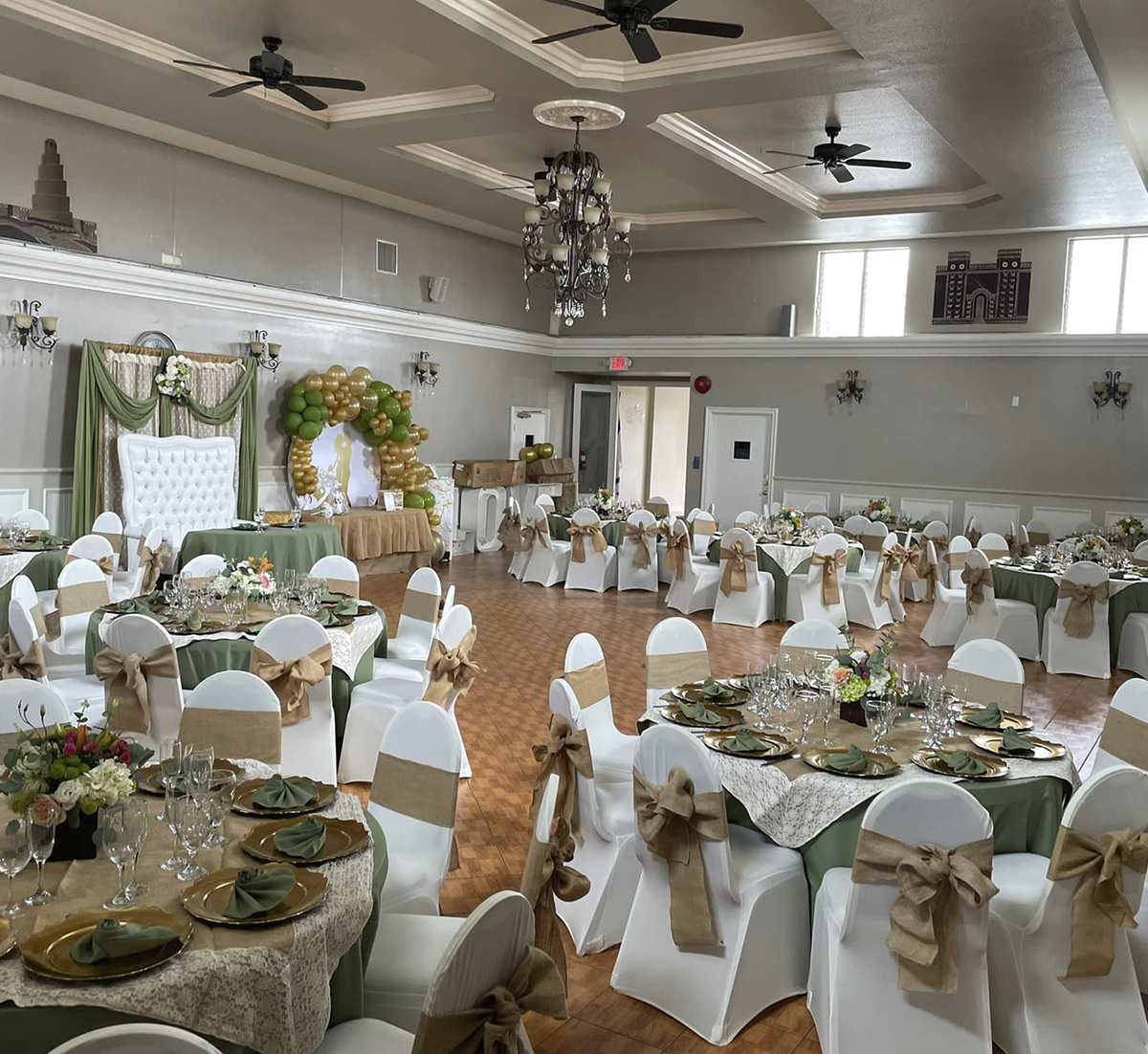 Mia's
Catering Events
I started working as a waitress and cook. Then I got a Taquiza and started making food for a company; I started to work directly for event halls, and in 2016 I founded my own business. I was a single mother and got ahead with God's help.
We strive to meet all budgets and work closely with clients to ensure they are satisfied with their services. Our team takes care of all the design details, so you don't have to worry.
We are continuously innovating for you. Come and visit us; we are different and the best. Here you can celebrate a wedding, a christening, a birthday or a 15-years party. At Mia's Catering Events, we are waiting for you to plan an unforgettable event.
Schedule Appointment
In Santa Ana and Orange Country
Our Portfolio
Don't worry; we are here to offer you the service and professional advice you need to make your event shine.

Mia's Catering Events
Testimonials Of Our Clients
We strive to meet all budgets and work closely with clients to ensure they are satisfied with their services.

The food was incredible. We chose items from the current menu, and nothing disappointed us. We even had the option to fit some of them on the menu. The level of detail used to decorate each plate was what you would see in a luxury restaurant.

Mia's catering events were incredible for our event! Our goal was to have an impeccable dinner, ensuring that both sides of the family could enjoy the night. It was easy to work with Mia's Catering Events they took their time to prepare all the materials for our dinner.

Mia's Catering Events did an outstanding job, helping to coordinate and going out of their way to ensure everything went smoothly. Fluency in both arrangements and banquet. They made an unforgettable event, made a huge impact, and did a good job. I would recommend them!